About us
Who we are
Creative Hub based in Athens
Powering Your Brand, Igniting Your Success
Meet "All The Way Up" – the ultimate marketing agency that's all about making your brand stand out from the crowd. Our team of experts is a talented bunch of creative thinkers, strategists, and data wizards who work together to craft campaigns that pack a punch.
We don't believe in cookie-cutter solutions or one-size-fits-all strategies. Instead, we take the time to understand your business, your audience, and your goals, so we can create bespoke marketing campaigns that deliver real results.
From social media and SEO to branding and PR, we're your one-stop-shop for all things marketing. Our passion for innovation and commitment to excellence means that we're always on the cutting edge of the latest trends and technologies, so you can be sure that you're getting the very best advice and support.
So whether you're looking to launch a new product, rebrand your business, or simply boost your online presence, All The Way Up is the agency for you. Let us help you take your brand to the next level and achieve the success you deserve.
Understanding the client's business:
Our creative agency is always taking the time to understand the client's business, their target audience, their goals, and their unique selling proposition. This understanding is essential for creating effective marketing strategies that deliver results.
Staying current with the latest trends and technologies:
Marketing is an ever-evolving field, and for our agency it is essential to stay on top of the latest trends and technologies so that we can provide our clients with cutting-edge solutions. This includes staying up to date with the latest social media platforms, SEO techniques, and digital marketing tools.
Measuring and optimizing results:
Our creative agency always tracks the success of its campaigns and adjusts its strategies accordingly. By using data analytics, ATWU determines what's working and what's not and makes changes to improve the performance of its campaigns. This data-driven approach helps to ensure that the client's marketing budget is being used effectively and efficiently.
Our skills
Connecting Your Brand to the World
Aris Loumakis
C.E.O. | Producer and Graphic Designer
Eleni Malliou
Managing Director
Harry Lapsatis
Aerial Cinematography
Michael Stabelos
Programmer / Developer
Xenia Ievgiienko
Social Media Expert
Panos Kimpouropoulos
Photographer / Videographer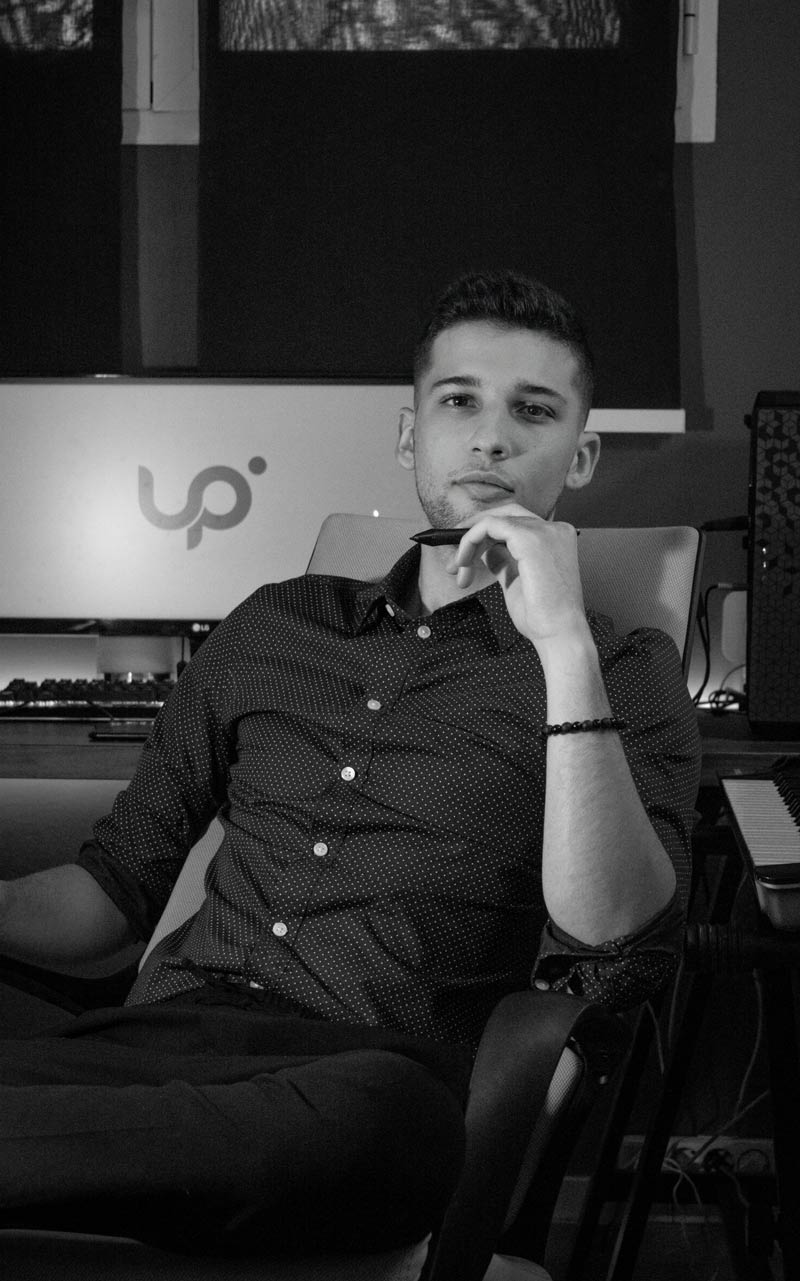 Argyris Loudras
Senior Video Editor
Bringing Imagination to Life
Bringing Imagination to Life
Bringing Imagination to Life